A Technology based Tool for Effective Business Data Analysis and Decision Making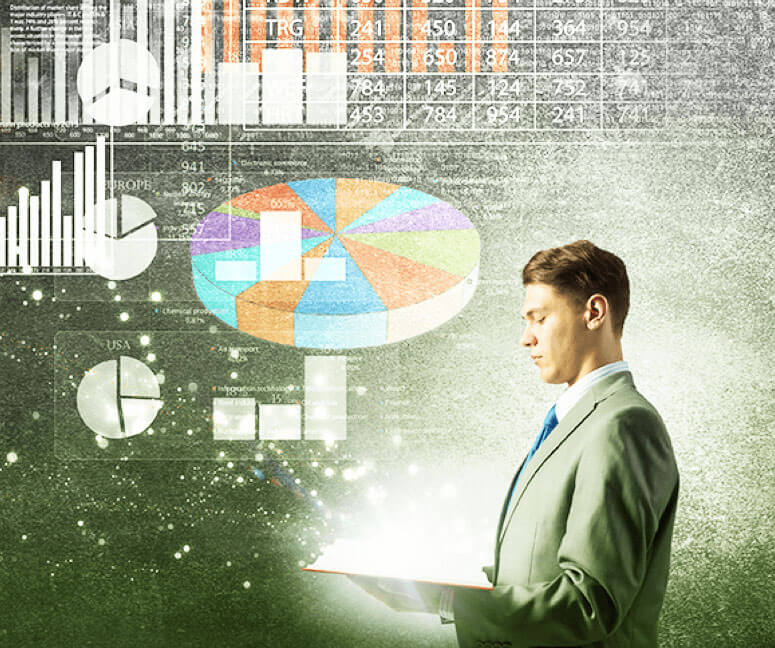 EASY TO USE ANALYTICS
Microsoft's Power BI is the new-age way of converting raw business data into accurate, actionable, real-time intelligent insights. Make use of rich dashboards, interactive visualizations and in-depth reports that can be drawn up from a wide variety of data sources. Along with great report generation features, this tool has a unique publishing feature that directly uploads your outputs onto your website and blogs. Business users can now be aligned with their functions at all times using Power BI's Mobile App for Windows, iOS, and Android devices.
At Ndiema Infotech, we are expanding our product portfolio to create best-fit business intelligence solutions that can be used in conjunction with our client's enterprise-wide ERP and CRM systems. Power BI's cloud-based facilities are just right for keeping an organization's data based operations consistent, centralized and creative.
Power BI is available in three variants:
Power BI Desktop
Power BI Mobile
Power BI Web Application
Benefits
Cost Effective
Users can get started for free without any extensive training. For professional versions, organizations need to pay based on actual usage with no capital expenses.
×
Increase In Sales Turnover
Organizations can better control their sales numbers. Analysis can be done on various parameters such as branch, territory, date range, SKU, and salesperson. These insights, when turned into actionable items lead to increase in sales turnover.
×
Team Work
All stakeholders can now get access to dashboards and reports that are relevant to their role. This empowers teams to take better informed decisions with the consent of all team members and creates a transparent work culture within the organization.
×
Integration With ERP
Most organizations have an ERP system in place to track and trace day-to-day finance, HR, production, sales, purchase, and logistics information. The missing piece is usually the BI software. Microsoft Power BI combined with an ERP system results in a well integrated solution that fulfils the needs of the organization.
×
Precision In Production
Organizations can plan and monitor the inventory (monitoring of expiration) and production numbers at a detailed level. Product costing information is derived directly from the system. Tracking of KPIs and comparison of budgeted vs. actual numbers give clarity and confidence to business users on the working of the organization.