ENTERPRISE APPLICATIONS WITH THE JAVA TECHNOLOGY
ENTERPRISE APPLICATIONS WITH THE JAVA TECHNOLOGY
Ndiema Infotech Limited is a renowned Java Application Development service provider with over a decade of experience in creating custom desktop, web and mobile applications to suit the business needs of today's enterprises. We see that Digital enterprise transformation is in great demand by organizations globally, and with the right selection and use of Java technologies, we are helping our Customers make the transition from a traditional paper based, manual way of working to a more streamlined, secure & automated digital world.
Our Customers are highly satisfied with our services due to the importance we give to design & development methodologies, quality standards, scalability and reliability. We step in right from technology & business consulting activities, and work with you through the stages of requirement gathering, design, build, test, deploy & post go-live support, so that there is no room for any kind of concern from any of our Customers.
We follow a clearly defined Software Development Life Cycle (SDLC) which comprises of the following activities:
Business Requirement Management
System Analysis & Design
Application Development & Testing
User Training & Implementation
Software Project Management
Technology Domains:
Java Development Environment: Eclipse, Edit Plus, Visual Studio Code
Development Languages: Java, JSP, Javascript, Jquery, CSS, HTML
Project Management: Microsoft EPM
Database Management Services: MS-SQL Server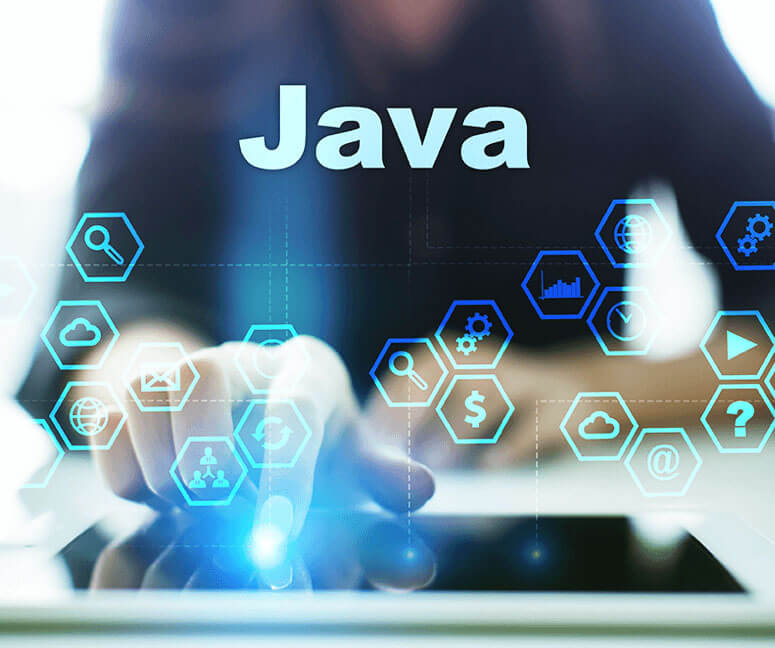 01.

Enterprise application development

02.

Maintenance, support, and enhancement of existing applications in JAVA

03.

Bespoke SDLC Management

04.

Database (MS-SQL) Services: Installation, Configuration, Migration, Maintenance, Monitoring, Reporting & Performance Tuning
Proposed Methodology
Ndiema Infotech Limited executes Java projects using the offshore model. In this model, Ndiema Infotech Limited offshore team uses the our Quality Management System (QMS) during project execution. The QMS comprises of well-documented processes, project procedures, standards, and guidelines, which address all phases of the Software Development Life Cycle (SDLC). Projects executed offshore follow the modified Waterfall Model that facilitates parallel execution of phases.
The following strategies are adopted for ensuring efficient execution of projects:
01.

Dividing large projects into smaller units (based on the application or functional areas), so that each unit can be executed and implemented separately

02.

Prototyping is done if required, to gather feedback on Godrej Infotech Limited deliverables with regards to user interface and navigation features

03.

Planning a separate deliverable for each unit

04.

Submitting the deliverables early in the project lifecycle to ensure simultaneous incorporation of users feedback