An End-to-End Supply Chain Solution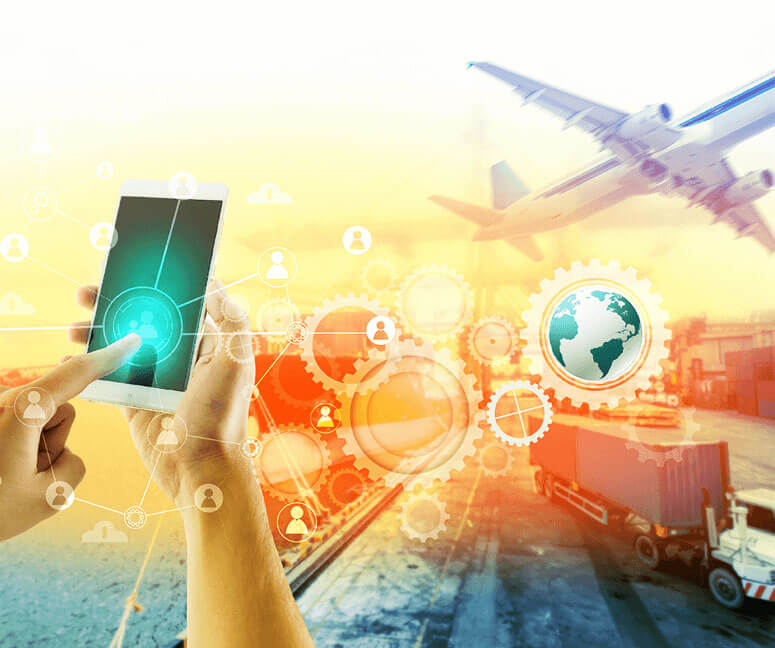 THE SOFTWARE THAT ASSURES OF IMPECCABLE SUPPLY CHAIN EXECUTION
A critical component of an organization's Supply Chain Management ecosystem, the Infor SCE software is a state-of-the-art system that combines warehouse, transportation, billing and labour management solutions all in a single unified product. Specially fit for organizations that are catering to distribution, manufacturing, healthcare, retail, food, and 3PL services, Infor SCE has a modern, collaborative, and interactive user interface, with voice activation and radio enablement being the key differentiators that make this product a leader amongst the current generation of supply chain offerings in the market. For any organization that is serious about streamlining its supply chain, access to real-time and accurate market information is what matters most. In addition to providing organization's with speed of operations, this product is simple to learn and easy to deploy, giving it a popularity edge amongst both – end users as well as consumer organizations.
Benefits
Transparent Transportation Costs
Tactical what-if analysis and finding the most cost effective routes and carriers for daily and multi-period deliveries are just some of the benefits of using INFOR SCE's transport planning and scheduling features.
×
Satisified Labour
A content and happy workforce is one of the most important contributors towards an organization's peak performance. The Infor SCE system has an intelligent labour management system for conducting project planning, forecasting, tracking, work distribution, task-direction, performance measurement and compliance adherence activities as per industry recognized standards.
×
Packaged Integrations
In addition to having a common database for transportation, warehouse, labour and logistics functionalities, the Infor SCE product allows for easy extension via the Infor ION integration mechanism. Pre-built connectors are provided for Infor systems such as Distribution SX.e, System21, LN, LX, M3, Infor CloudSuite Industrial (SyteLine), Adage, Lawson and XA, whilst integration to non-ERP systems is equally easy using multiple industry standard technologies.
×
Accurate Billing And Collections
Global organizations have multiple levels of charges related to freight, transport, shipment, duties, cross-docking, labour payments etc. Infor SCE's billing and collections feature is designed to make all order, invoice and shipment related information transparent, time-bound and person independent, thus empowering customer organizations to achieve their financial goals of smooth cash-flow and maximum profitability.
×
Readymade Base Reports
The Infor SCE system comes with 100+ in-built reports related to the challenges and solutions of the global supply-chain industry. Easy customization and deployment of dashboards for managers, financial controllers, customers, suppliers and administrators makes the Infor SCE product a winning solution for today's best-in-class, highly efficient, and environment conscious supply chain based organizations.
Industry Solutions
Retail

Retail
The Dynamic Slotting functionality is specially designed for the Retail Industry. With this feature, retailers can adapt the warehouse configurations to changing product dynamics so as to be in an efficient state always.
Retail industry specific dashboard for intelligent reporting.
Logistics
Logistics
Advanced techniques such as shipment bundling, driver compliance management, real-time traffic navigation and sustainable initiatives for energy optimization and emission reductions are all part of the grand scheme to make logistics and distribution a speedy and customer oriented industry.
3PL industry specific dashboard for intelligent reporting.