A Comprehensive Global ERP Solution for Complex Industries
DIGITAL TRANSFORMATION WITH INFOR LN
Ndiema Infotech Limited and Infor today celebrate a 12 Year Strong Partnership of providing best-in-class IT implementation and Consultancy services to Discrete Manufacturing, Metallurgical, Hi-Tech Engineering, Logistics, Automotives and Transportation Industries. Starting from the Baan range of products (Baan IV, V) to the most recent cloud enabled solutions on the Infor 10x platform, we have built our expertise across the entire spectrum of implementation, customization, integration, application support and maintenance services. With a considerable number of customers and deployment sites worldwide, we are humbled to be an Infor Channel/ Alliance/ Development and Service Partner in India, Middle-East, Europe and USA. We have grown tremendously in the value chain and are today involved in co-development engagements to build extensions to standard Infor Products in the areas of Payroll, EXIM and Quality Management.
Our Infor Business Unit is at the forefront of the technology revolution and is geared to create value added all-in-one solutions in the areas of distributed supply chain integration, freight management and mobile workforce enablement. We closely follow Infor's philosophy of building innovative solutions that address each and every link of the business collaboration chain. We are happy to report that our customers have found Infor implementations to be predictable, secure and highly effective in achieving the goals of commerce continuity and scalability.
SPEED – 'Standard Preconfigured Express Easy Deployment' Methodology
The Ndiema Infotech proprietary approach of 'SPEED' is designed especially for the implementation of Infor LN ERP system in a discrete manufacturing setup. The methodology accelerates the implementation process, reduces the deployment time frame and efforts, and thereby results in a reduced TCO (Total Cost of Ownership)!
With 'SPEED', you can fast track the implementation of all essential modules like Sales, Purchase, Production, Warehousing, Finance, Taxation & Invoicing. This approach ensures that you focus on the core business processes initially and then extend the solution overtime to gain incremental value. We follow through by hand holding with your users and our comprehensive documentation support & AMC, increases their confidence and facilitates the transition to new ERP environment.
'SPEED' ushers in better system controls in your critical business processes and helps you boost your business bottom line.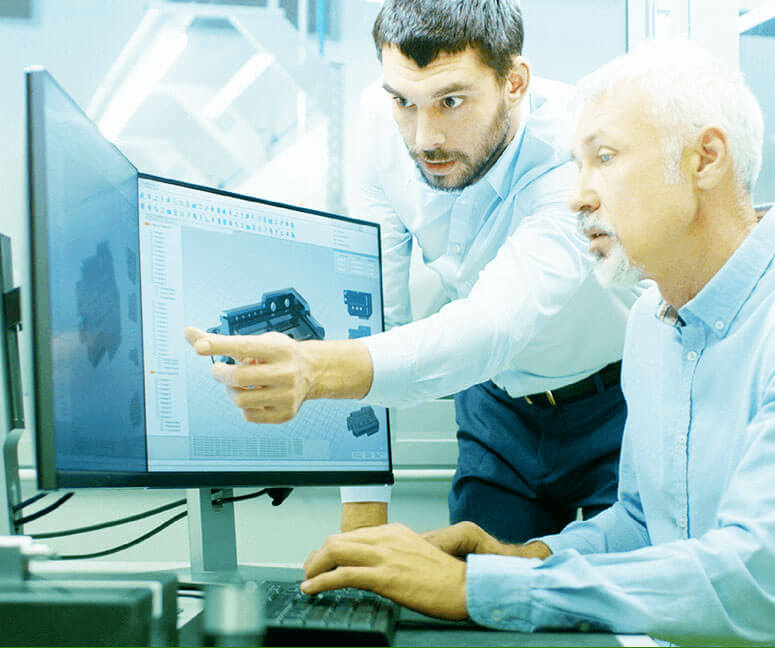 Benefits
Improved Customer Service
Faster response time and increased processing efficiency help end users to delight customers by meeting all of their real time needs.
×
Flexible Pricing
The modular pricing feature for Infor LN on-premise allows organizations to build and deploy solutions in a cost-effective manner.
×
Powerful Extensibility
The core Infor LN Platform can be easily extended by integrating with complementary niche applications such as Infor ION and BI.
×
Easy Upgrades
Whatever your current version, you can now easily upgrade to newer versions of the Infor LN platform without the need to port cumbersome legacy customizations.
×
Intelligent Decision Making
Role based, self service, visual data analytics help enterprises to increase productivity and adhere to industry standard best practices.
Industry Solutions
Manufacturing
Manufacturing
Functionality to support ETO, MTO, and MTS products
Streamlined shop-floor processes
Project-based manufacturing with new Resource Management features

Trading & Distribution
Automated warehouse activities
Advanced Shipment Notifications (ASN)
Object Data Management (ODM) for easy document handling
Projects
Projects
Project Manager Workbench for tracking of Key Performance Indicators
In-built Analytics for easy reporting
End-to-end handling of Complex Projects