Easy-to-Use Manufacturing Automation Software Solution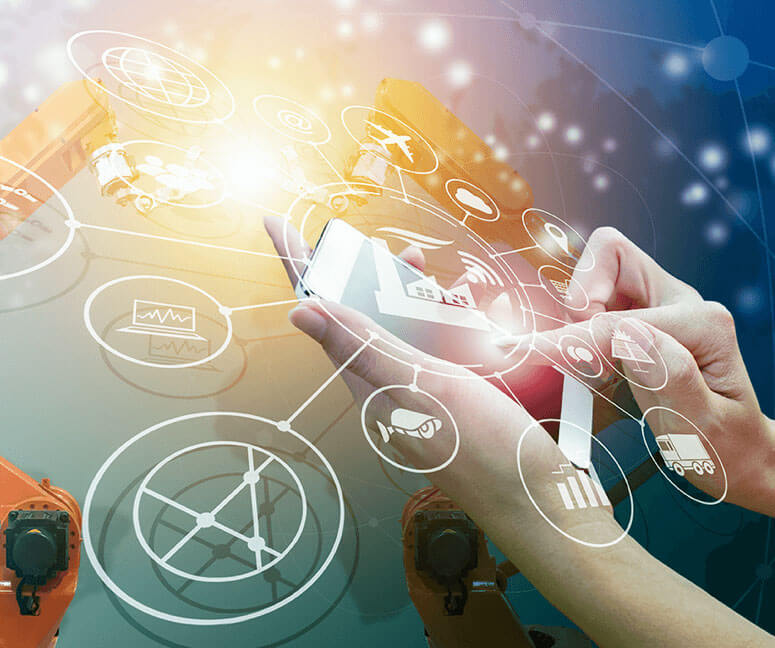 SEAMLESS ERP EXTENSION FOR ACHIEVING END-TO-END MANUFACTURING EXECUTION
Infor Factory Track is just the right software that allows manufacturing organizations to effortlessly manage the human and the material aspect of operations by getting them to work together to achieve strategic goals. Completely mobile accessible, it is built using Infor Mongoose – a configuration based rapid application development platform, that eliminates the need for complex coding and algorithm building. Available as on-premise and cloud versions, Infor Factory Track is an end-to-end manufacturing execution system that can be used right from concept creation to end product delivery.
Benefits
Visual User Experience
Simple, widget based, attractive, touch screen UI that provides just the right information to keep end users engaged. With more than 90% of an organization's operations automated, manual processing and rework gets cut down significantly, leading to a process and data driven work culture.
×
Seamless Integration With ERP
The Infor Factory Track Solution integrates well with main-stream ERP solutions such as Infor LN and Infor SyteLine. Organizations can thus save on integration costs associated with acquiring third party products and leverage the benefits of a cohesive end-to-end solution.
×
Improved Inventory Cycle Times
Inventory counting is typically one of the most error prone activities in manufacturing organizations. Real time automation of operations at the warehouse through mobiles, tablets, kiosks, and hand held devices leads to greater accuracy and transparency in reporting inventory numbers.
×
Standardized Processes
Early adoption of a standards based process model gives organizations the competitive edge of following industry wide best practices and gaining recognition amongst the top ranked companies. Furthermore, it becomes very easy to identify outlier scenarios and accordingly take appropriate remedial measures without hampering the overall productivity and efficiency.
×
Let Go Of Paper
In-built documentation and reporting facilities, when utilized to their fullest can result in almost as much as 100% reduction in paper. Not only will your organization cut down on costs, you will also be contributing towards lowering carbon emissions.
Industry Solutions
Warehouse Mobility
Automate logistics at the warehouse with this state-of-the-art, enhanced warehouse management software. Track and trace assembled inventory items as well as individual components right from warehouse entry to exit. Achieve process optimization with recommendations on how multiple steps can be consolidated into a single step without compromising on quality.
Time Track
Labour management is one of the most critical aspects of running a smooth manufacturing unit. Supervisors and line managers can now have a good grip on all aspects of staff movements – right from attendance swipes and leave approvals to timesheet summaries and overtime rules. The best part is that all the labour data can be fed directly into the payroll generation module, which can be configured to handle different types of shifts, employees, and attendance rules.
Shop Floor
Shop Floor
This module automates last mile processes so as to achieve the all important end-to-end automation goal of manufacturing organizations. You can now accurately calculate the true cost of production since the shop floor module easily integrates with the ERP system. Generate relevant reports, access job related documentation, and simplify workflows with this touch screen based, best-in-class shop floor automation module.