A Flexible and Industry Specific Asset Management Software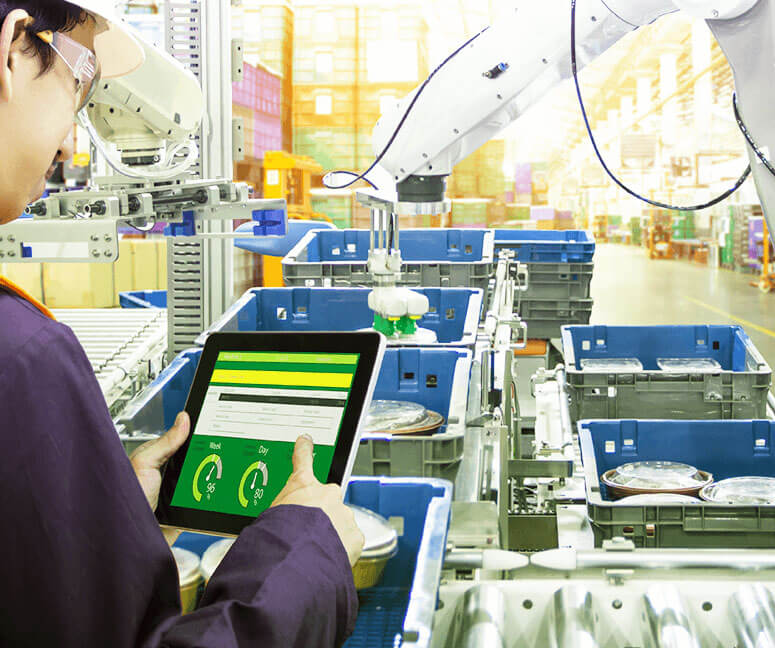 THE ENTERPRISE SYSTEM FOR PEAK PERFORMING ASSETS
An Enterprise Asset Management (EAM) system is a highly valued piece of software for organizations that have an enormous number of machinery, equipment, electronic devices, spare parts and facilities under its operational purview. To cater to the growing demand amongst today's hi-tech organizations, Infor has introduced the innovative Infor EAM product, a fully web-architected solution, specially designed for streamlining the entire asset management cycle right from purchase to disposal. With automated processes that ensure timely preventive and predictive maintenance activities, the core EAM product aids organizations in minimizing asset related capital and operational expenditures, and at the same time giving them the safety of meeting compliance related rules and regulations. In addition to the core EAM product, the SaaS based Infor Facility Management CloudSuite, brings to the table a whole new world of 'smart' technologies to create residential buildings, workplaces, medical facilities, play schools, cafes, and cinemas for the future. Strategies such as Global asset sustainability (GAS) and overall equipment effectiveness (OEE) along with 4D building information modelling (BIM) tools coupled with a great HTML5 based responsive UI are just some of the innovations that have been introduced in this award winning, futuristic EAM product.
Benefits
Easy End-User Experience
Users can expedite their work experience by the navigation and personalization features provided by the Infor workspace. Single-click, shortcuts, web parts, inbox and KPI based scorecards are some of the other home-page based features that have been introduced to make task execution natural, fast and accurate.
×
Maximum Return On Asset Investments
Organizations can gain financially using the many features that have been introduced in Infor EAM for increasing overall operational profitability.
The budgeting module helps organizations to plan and forecast numbers for the coming periods, which in turn makes execution decisions easy and effortless.
Warranty recovery module helps in ensuring that funds are received on time as part of warranty claims.
×
Complete Risk Compliance
Infor EAM provides tools for in-depth asset profiling, helping organizations to mitigate risks due to delayed maintenance and non-compliance activities. Electronic storage and signatures for key documents, user defined reports and system generated violations with automated action triggers are just some of the features that add value to an organization's compliance programs. The product can be configured to include local and global regulations such as 21 CFR Part 11, OSHA, ISO 9000 and EU Regulations.
×
Mobile Access
When superior customer service is what today's organizations are aiming for, mobile based field service becomes the need of the hour. Infor EAM has an integrated call center module that provides users with just the relevant real-time information that is needed for case resolution.
×
Configured To Your Business
Since every organization has special needs, the Infor EAM product provides for configurable options that can be adjusted to match each organization's unique asset management processes and policies.
Industry Solutions
Manufacturing

Manufacturing
Condition based monitoring and maintenance
Accurate compliance measurement and reporting
Logistics

Logistics
Automation of fleet location information through Industrial IoT (IIoT) and GPS tracking devices
Efficient route management
Retail
Retail
Tolerance levels for energy consumption
Sensor enabled and connected facilities for easy user interactions and lower inspection costs