A Cloud based Platform for Networked Business Intelligence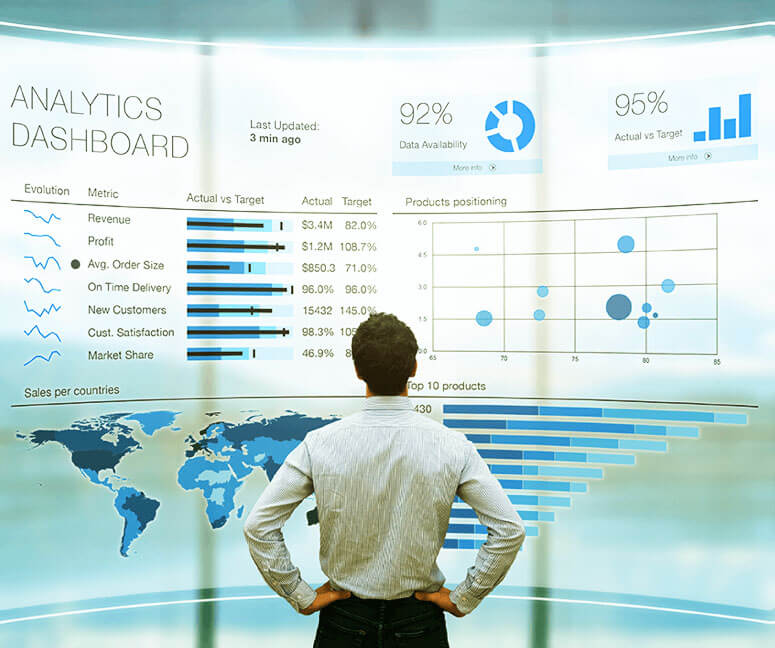 THE NEXT GEN, NETWORKED BI AND ANALYTICS SOLUTION
Infor Birst has been recognized as a 'Niche Player' in Gartner's Magic Quadrant for Analytics and Business Intelligence Platforms. The topmost reason for this is that Birst allows for data consolidation and aggregation from centralized and decentralized sources; with some organizations using as many as 9 different data sources to generate their business dashboards. A networked BI solution, Birst performs data analytics by using a single repository shared across the network, and a common set of business rules that can be reused for achieving faster processing results. The solution is capable of performing the entire range of BI tasks, right from simple report generation to the more complex number crunching and KPI generation activities. It can be used across multiple functional areas such as Sales, Marketing, Supply Chain, Operations, and Finance. Being a multi-tenant cloud application, Birst can either source data directly from other cloud applications, or bring data from on-premise applications to the cloud, or using hybrid connections to analyze on-premise data.
Benefits
Handle Complexity With Ease
Global supply chains are inherently complex in nature. With Birst, companies have known to increase their inventory turnover by as much as five folds. Use case driven analysis of integrated data leads to extraordinary insights towards solving some of the most complex business scenarios faced by today's organizations.
×
Rapid Deployment
Infor Birst follows the rapid deployment paradigm and is capable of performing instant upgrades and movements between the DEV/UAT/PROD environments. This significantly shortens the 'time to value' for organizations that start the path-breaking journey of business data analysis using Birst.
×
Adaptive User Interface
What is really unique to Infor Birst is that it displays a common user interface, whether accessed from a desktop, laptop, tablet or mobile. With the ability to adapt to each user's working style, its interactive approach aids in performing data filtering, opportunity finding, collaboration, and context navigation activities. As an added benefit, dashboards can even be saved on devices and then accessed in offline mode for conducting in-depth slicing and dicing operations.
×
Comprehensive Knowledge Base
Birst provides beginner, intermediate and advanced level lessons to developers through the Birst University. For the intellectually curious, there is also the Birst Community Think Tank that offers discussion forums, blogs, and live discussions for like-minded individuals across the globe.
Variants of Birst
Industry Specific BI
Birst for CloudSuite comes with in-built KPIs, data models, metrics, dashboards and widgets that have been designed specifically to meet industry standard best practices.
Complex BI

Complex BI
Birst Enterprise is the best fit solution for those looking for BI tools that source data from across multiple industries.
Self-Service BI

Self-Service BI
For BI that will be used by individuals with the capability to produce their own business insights, Birst Professional offers just the right data discovery tools that can extract data from centralized and decentralized data sources.
Embedded BI
Embedded BI
The Powered by Birst solution can be used by software organizations looking for a BI component to fit inside of their applications before packaging it for end customers.